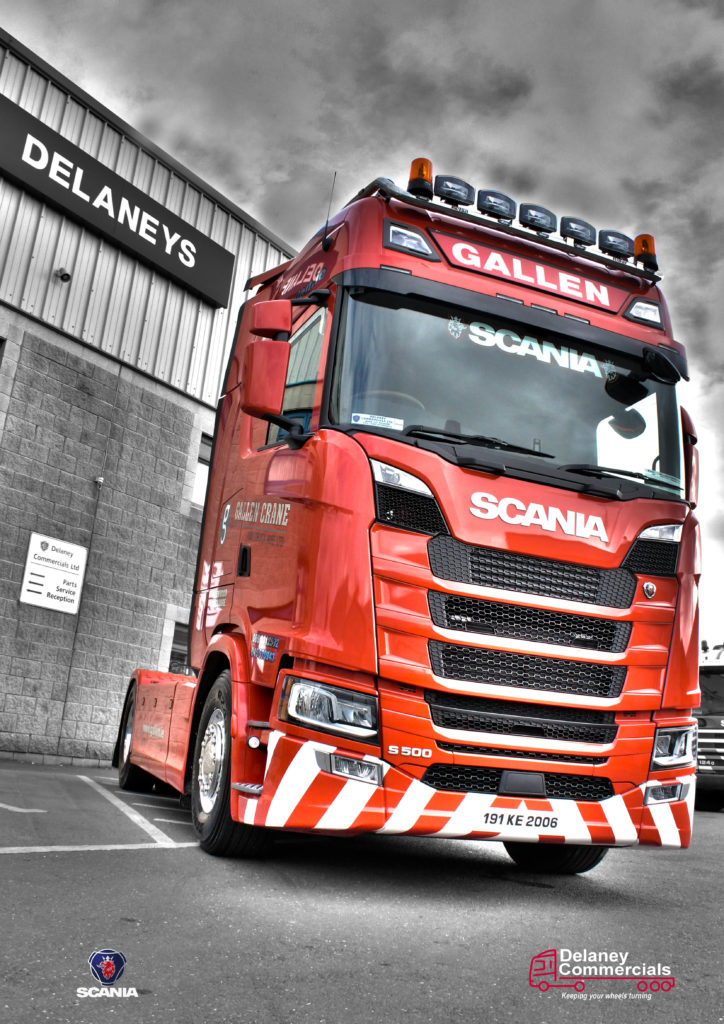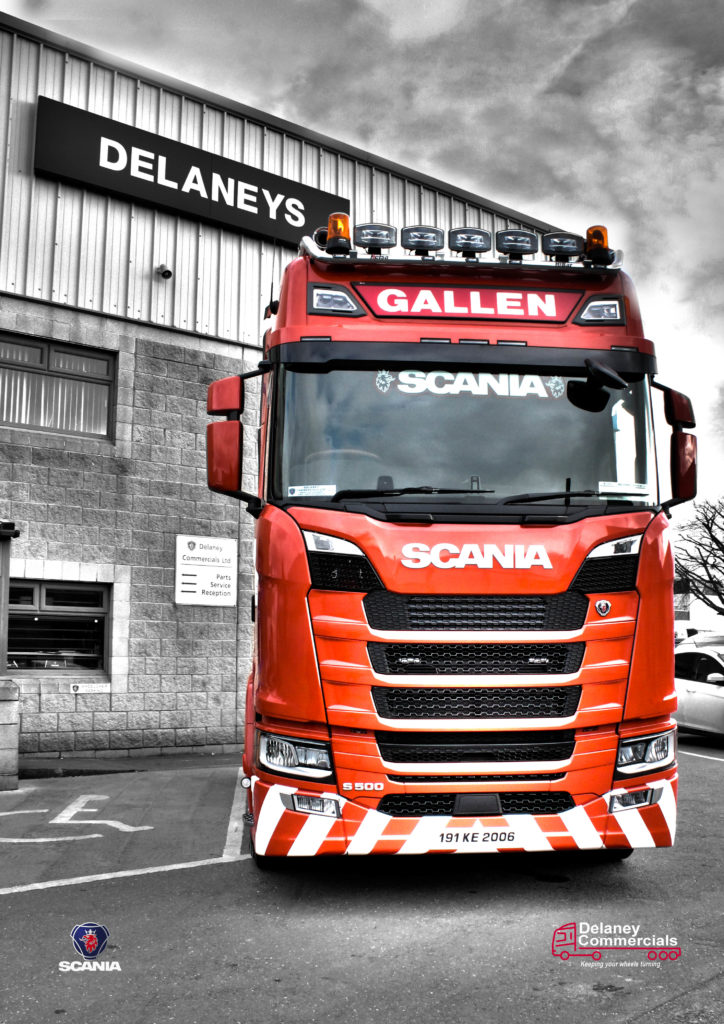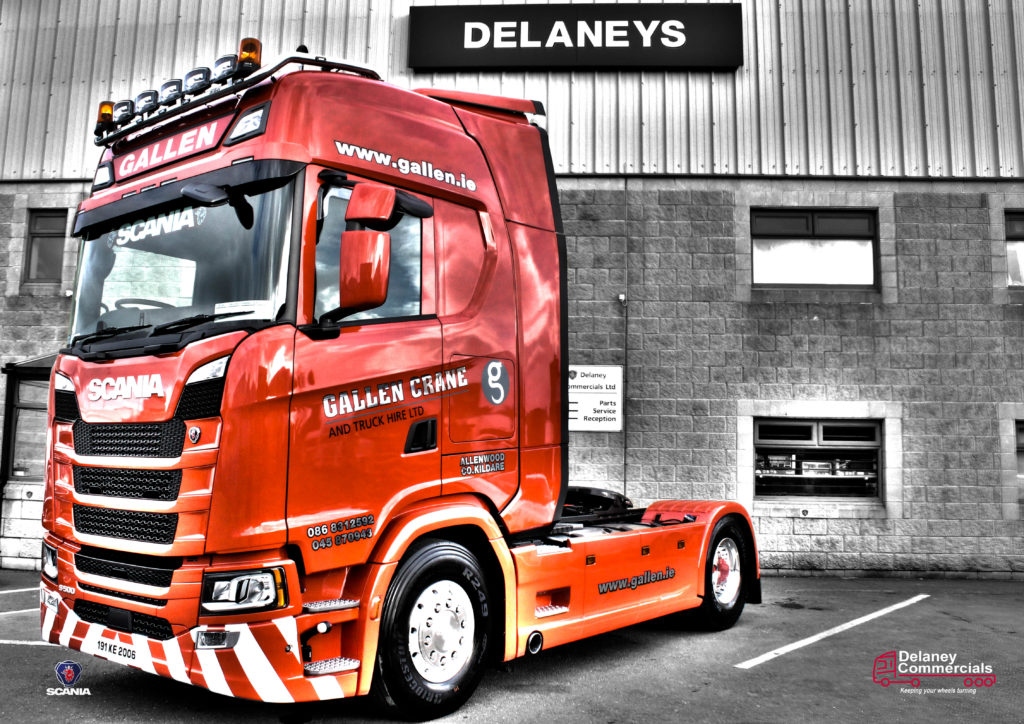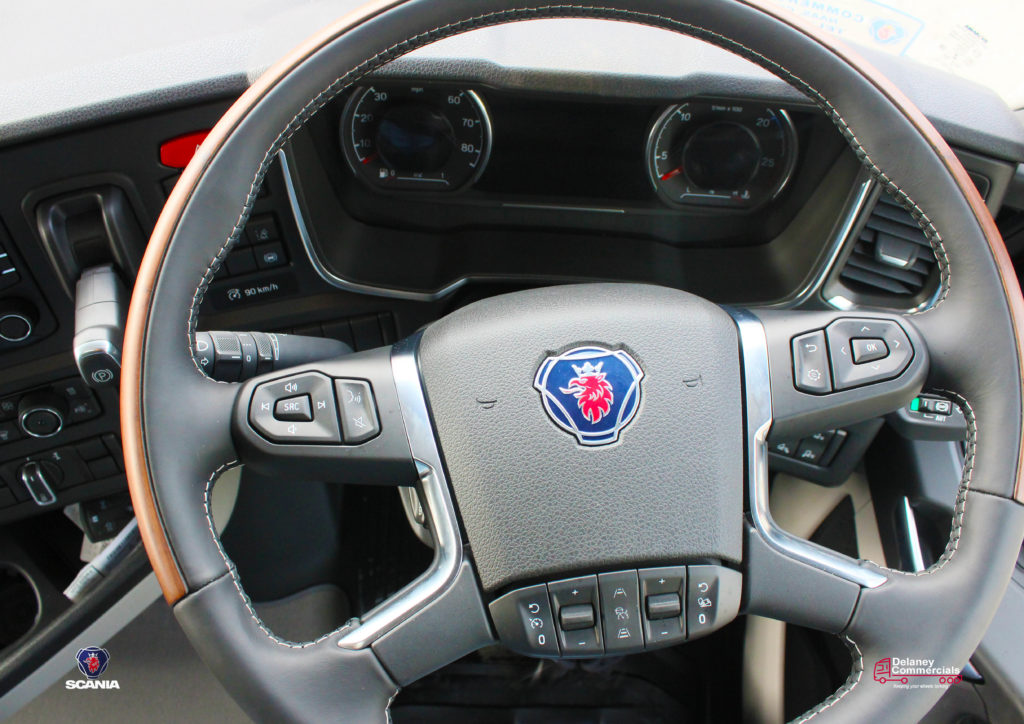 Gallen's S500 A4x2NB highline..
Beautiful spec with leather seats, Fridge, Air conditioning, premium stereo system, Bluetooth and all the toys !
Well finished chrome bars, lights & trims finished by #kildareautoelectrical . Specialised rear of cab compartment tool box supplied and fitted by Stephen Brennan of #mmbengineering . PDI Auto chassis lube fitted by John Browne…. Thanks to all involved in the evolution of this unit. All at Delaney's would like to thank Gallen's for choosing us as their Scania Provider. Well wear and happy and clean driving.